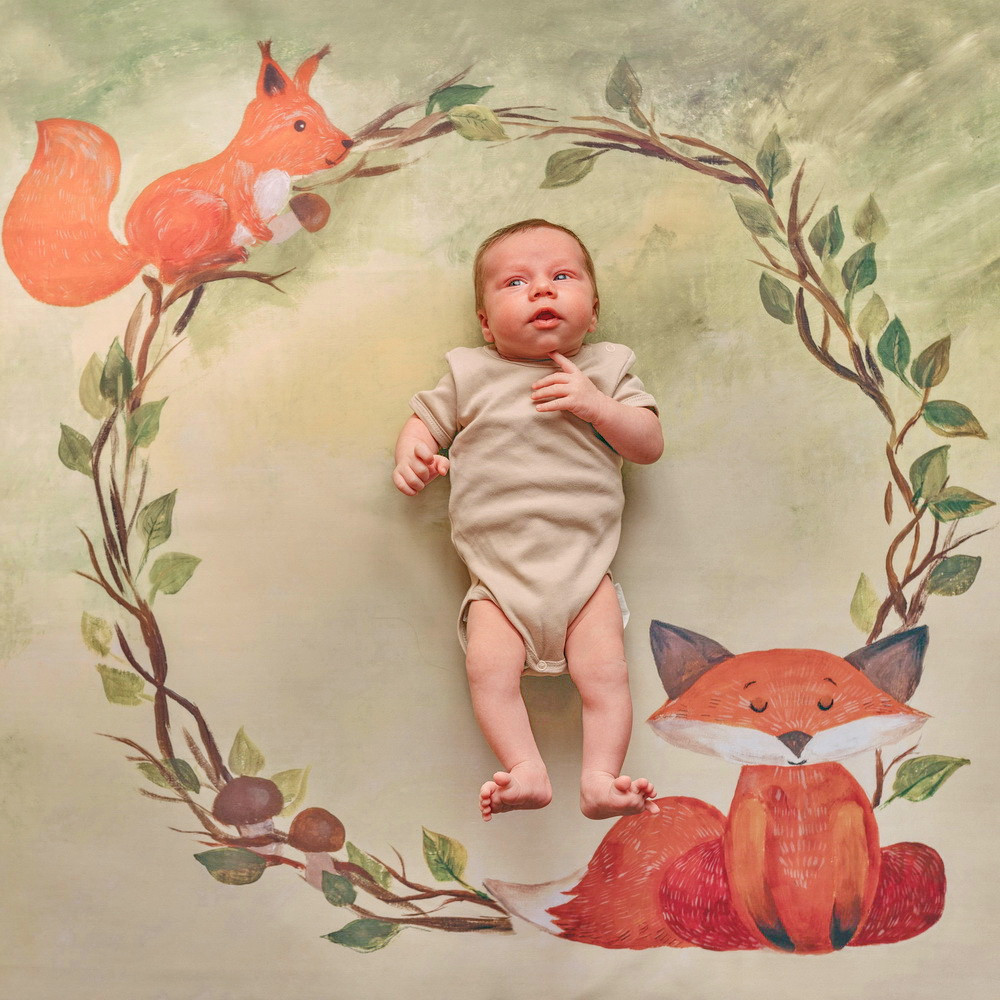 Moms backdrops 12 months
Posted By: Мария Published: 07/04/2021 Times Read: 294 Comments: 0
When my child was little, every month I laid out a figure from scrap materials and took a photo for a collage to watch how quickly my guy grow up. But only after a while I realized that the size of the numbers had to be made the same. The baby at five months looked less than two, because the five turned out to be huge and against its background the baby became smaller.
I came up with the idea to draw an unchanged background. Only the ring moves to the desired number. The kid grows and changes are seen better against a constant background.
The background is printed on neoprene fabric. It is smooth, pleasant to the touch and practically does not wrinkle, it can be washed in the washing machine and ironed at medium temperature.
You can take pictures on the bed or on the floor.
I think these shots will remain in the heart of every mother. And an adult kid will also be interested to see how he changed in the first year of his life.
Go to the section MOMS BACKDROPS
Comments